The Shaklee Difference - Safe, Proven, & 100% Guaranteed Since 1956!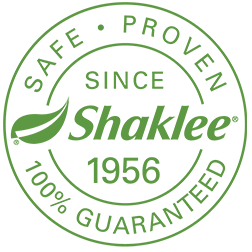 Safe
Our products undergo a screening process that surpasses even the standards of the United States Pharmacopeia.
Proven
Our products are backed by 71 patents and patents-pending, and over 120 published scientific papers and presentations.
Guaranteed
We stand behind our products with a 100% money-back guarantee - no questions asked.
Safe for you & safe for our planet!
Above & beyond: We screen for over 350 contaminants, pesticides and impurities on every botanical ingredient.
Quality testing: We conduct over 100,000 quality tests a year to make sure that our products are safe for you and your family.
Certified Climate Neutral: Shaklee was the first company in the world to be certified Climate Neutral.
Proven by Science
The Landmark Study
, conducted in collaboration with the University of California at Berkeley, is the first study of long-term users of multiple supplements.
The Landmark Study:
People who use Shaklee supplements had double-digit better biomarkers
of heart, brain, and cognitive health vs. those who used no supplements or another multivitamin.
Over 120 publishings:
Our products are backed by more than 120 published scientific papers and presentations that show they make a difference in your health.
Patented Products:
Shaklee products have
71 patents and patents-pending.
Proven by People:
Mt. Everest Climb
Shaklee nutrition helps power the first American ascent up Mt. Everest without supplemental oxygen.
Human Powered Flight
Kanellos Kanellopoulos sets the world record for human powered flight with the help of Shaklee products.
North Pole Dog Team
Will Steger leads the first unsupported trip by dog-team to the North Pole while using Shaklee products.
Jacques Cousteau
Shaklee products on research vessels: Calypso and Alcyone.
Voyager
The first nonstop flight around the world was powered by Shaklee nutrition.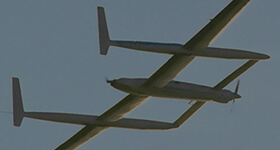 NASA
Shaklee develops and supplies NASA with a customized rehydration beverage for astronauts, still used today.
TOP